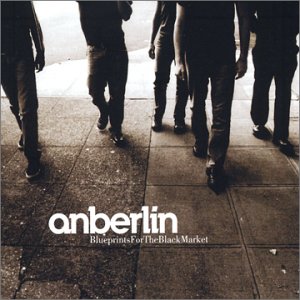 Anberlin - Blueprints For the Black Market - Tooth & Nail
HOLY ROCK! I have to first say that I have never heard Anberlin before this release and no I feel like I have really missed out on some great music. This record starts off with a song titled "Readyfuels" which is so rocking! Vocalist Stephen Christian really does a great job on this album delivering everything in a real solid way. At times this record sounds like a lot of stuff I am sure we have all heard before, Error type 11 , Further Seems Forever I think you get the idea its total rock with just a hint of pop. Top that with killer production and great artwork you have a title that is sure to leave you very happy .I am backing this release all the way. Songs I think you would all enjoy "Readyfuels", "Foreign Language" and "Love Song"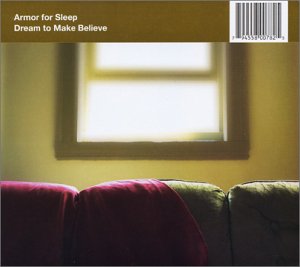 Armor For Sleep - Dream To Make Believe - Equal Vison Records
Awesome debut album from Armor For Sleep. This record reminds me a lot of early Sunny Day Real Estate. The song writing on this record is great and its hard to believe how young these guys are. This is one of those records that you can listen to from beginning to end without getting bored.
Its all about the track "All Warm" Armor For Sleep is a band to watch for, go out and buy this.

Blue Shade Witness - s/t - Double Zero Records
Blue Shade Witness is a 4 piece band from Chicago all I can think of when I hear this is COLDPLAY with a harder edge. I am not saying that is good or bad, but that's just what hits me first. There are 6 jams on this thing and a cool music video for the track "The Stars Will Shine". I was really into "Escape Tonight" and "The Ever Passing Moment" this band is worth a listen and is better then a lot of the other crap major labels are trying to throw at you that's falls into this style, you can just tell for these guys this is the real thing and it comes from a real place, their hearts.

Breaking Pangaea - Phoenix - Equal Vison Records
From the start of this cd you know your in from some real rock, lots of riffs, solid drums and cool vocals. BP combines indie rock with elements of "punky" type stuff. I really like the opening track "Worst Part" , I would say grab the free mp3 at the EVR site and see if this is for you, I think people will either really like this or just not be into it at all.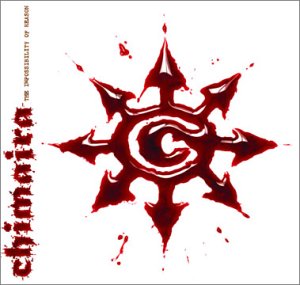 Chimaira - The Impossibility of Reason - Roadrunner Records
This album kicks your fucking ass all around. Gone are all the weak nu-metal shit they did on their last album instead they have just brought out one the heaviest albums this year. The title track is one of the best ones on this album. The production is just so good damn heavy! FUCK! The "mosh's" on this record are insane, you can just picture a bunch of kids killing each other, and it has guitar solo's! What more do you want?!? Honestly I know a lot of people wrote them off because of their last album but I urge you to give them another chance this record does not disappoint one bit.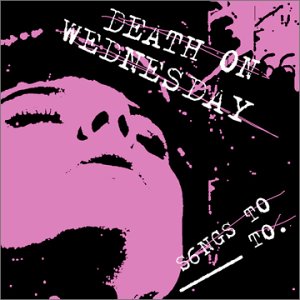 Death On Wednesday - S6ongs To _____ To - Sidecho Records
I don't know what this is, The vocals are really weird and the music is like pop rock, the only thing I can say to give you an idea is THE STRAY CATS (yeah the 80's band) Not for me, maybe for you?

Elliott - Song In The Air - Revelation Records
Elliott returns with their first full length since 2000 "False Cathedrals" and have not missed a beat. This record is great a bit more mature but I enjoyed it very much, I always think of the WB network when I hear Elliott songs, you can just picture Dawson and Joey holding hands and making out. The title track "Song In The Air" maybe one of the most beautiful songs ever written. If your looking to get something new out of the stale indie rock scene this is the album. While it is hard to follow up an album like False Cathedrals. This album wont disappoint you I promise.

Freya - As The Last Light Drains - Victory Records
Karl and Bulldog, the foundation of EARTH CRISIS are back and pick up right where "Slither" left off. Freya combines elements of hardcore with parts of more aggressive rock like Glassjaw and The Used. Karl's vocals on this are great. I recommend everyone giving this album a shot.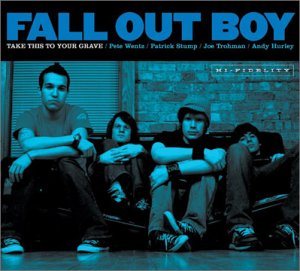 Fall Out Boy - Take This To Your Grave - Fueled By Ramen
You know it, you love it, fun as hell pop punk just in time for the summer. Fans of New Found Glory, Midtown, etc etc. I would right more about this but by reading the first sentence you know if you want to get this or not. Put me in the list of dude's that do want this I am sucker for anything like this.


Gatsby's American Dream - Ribbons&Sugar - Rocketstar Records
This 5 piece Seattle band play mature rock not unlike Further Seems Forever, The Juliana Theory. If you a fan of either of those two bands or anything like that I would suggest you get in on this now before they blow up you wouldn't wanna look like you got in on this after the fact.


Hoods - Pray For Death - Victory Records
The Sacto Hoods are back with their best release to date, If your not familiar with the hoods you must not have been around for the past 10 years, their sound is very much like the great bands they have played with HATEBREED , CRO - MAGS and AGNOSTIC FRONT. I am glad that the hoods have not given up and have brought an all around good record to the table, My favorite song "John and Kitty" is a great anthem and fits perfectly on this record. If you only by one HOODS release be sure its this one.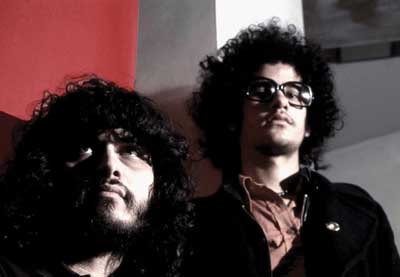 The Mars Volta - De-Loused in the Comtorium - Universal
Omar and Cedric from AT THE DRIVE IN return and I am siked! I first heard the Mars Volta ep and I must say I was not into it at all, but this has changed my mind about them, It sounds just like At The Drive In but on the next level. It's a concept album so be sure to read the lyrics when you get them. I can not say a bad thing about this. Honestly I urge you all to go and get this, you will not be let down at all, out of all the bands that came out of the break up of ATDI this is by far the best one. Sorry Sparta but the Volta's got you beat.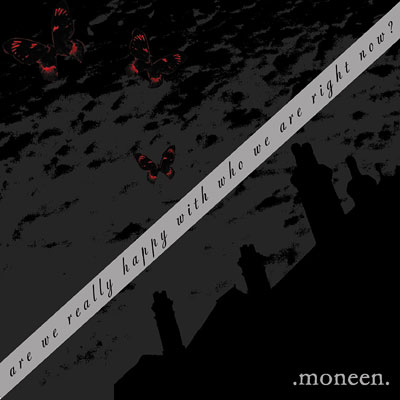 Moneen - Are We Really Happy With.... - Vagrant Records
Moneen's first release for Vagrant is nothing short of flawless, I have never heard these guys until this arrived in my mailbox and I am siked I got it, It does fall into that "Vagrant" sound but I enjoy stuff like this. I have a feeling that within a short time we will all know about Moneen. Stand out tracks 1 through 10, straight up.


Minus - Halldor Laxness - Victory Records
Meh, I was not into this at all, the first song the singer has some reverse type thing on his vocals which is really annoying. It reminds me a lot
of a real poor mans 18 Visions with like some attempts at trying to be the Deftones (both bands I like a lot). This release just wasn't for me.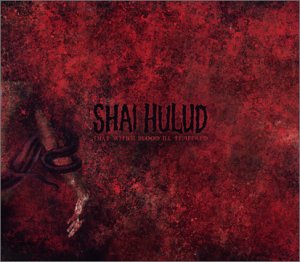 Shai Hulud - That Within Blood Ill Tempered - Revelation Records
Before I get into this review I think after this long of a wait for an album no matter what its gonna be a bit of a disappointment. All in all a solid release but I think the wait may have killed it for me along with the poor production. I thought this record was gonna sound massive but it doesn't. The songs are good (more metal!), very powerful and Geert's vocals sound amazing and I like that they tried some new stuff on it, but like I said the wait killed it for me. Still a great live band and I can't wait to see some of these songs played out.


Silverstein - When Broken Is Easily Fixed - Victory Records
Silverstein falls into what I like to call "the new victory sound" you know Atreyu , Taking Back Sunday, Grade (some of the dudes where in Grade so that might explain it a bit) etc etc. If your into that stuff I think you'll enjoy this, its nothing new or groundbreaking but they do it well which is more then a lot of the other bands trying to pull off that style.


Spitalfield - Remember Right Now - Victory Records
Ok everyone knows by now that I am sucker for anything pop-punk/emo and this is one of those albums, I was tapping my foot the whole time I wrote this. If you like anything on Drive Thru or any of the newer Victory stuff you'll be wicked into this. I am backing it! Good Job guys.
Amongst The Swarm - Crowning the Defeated - Skeptic Productions
These guys are really pissed about stuff. ATS play that new style of metal/hardcore that seems to be all the rage now a days with bands like Full Blown Chaos , Shattered Realm etc. You either love or hate this kinda stuff, I myself like alot of "Hate Mosh" stuff, this record makes you feel like your getting thrown into a wall non stop. LONG LIVE HATE MOSH!

Comeback Kid - Turn it around - Facedown
Canda seems to be a new ground of sorts for hardcore bands. Canada's No Warning delivered one of the best album of last year and although this year is still fresh in our faces its safe to say that this is a canadate for album of the year 2003. CBK play fast hardcore in the vein of Carry On , Bane , Reach The Sky and American Nightmare, sure you have heard bands try to pull this off and alot of the times it falls short, but CBK bring their own style to this which makes it good enough to stand on its own every song on this record rules and the mosh parts are so good, the singer sounds alot like Ryan from Carry On which is a good thing in my book, I cant wait to see these guys live be sure to head over to facedown records website and download an mp3, I think everyone will like this.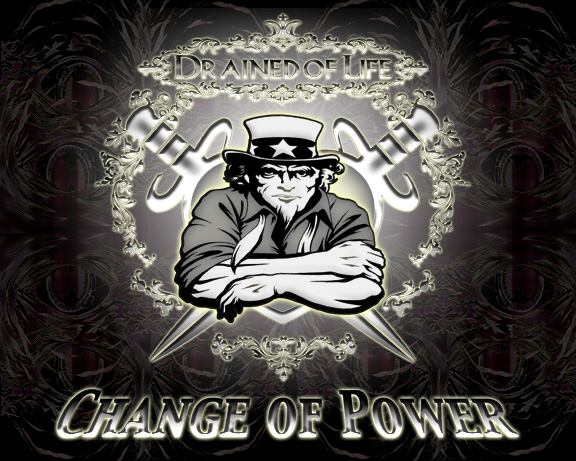 Drained Of Life - Change Of Power - Guillotine label
DOL is a new CT band that play tuned down very heavy hardcore. Chris's vocals are so pissed kinda reminds me of early Biohazard and some newer stuff like Shattered Realm and Sworn Enemy. This is a great start for this new band. Dudes that are into hatemosh should get into it!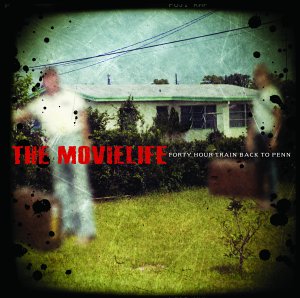 The Movielife - 40 hour train... - Drive Thru
We love The Movielife very much here at jasonalex.com with that said lets get on with this review of what is the bands best stuff yet. 11 tracks total and not one lets you down. For those who think The Movielife may have wussed out your very wrong this records is on the heavy side with a nice mix of melodic pop punk stuff, its amazing how well the band balances everything . For people who have never heard these guys picture a more aggresive New Found Glory. Face or Kneecaps and Jamestown are the bands best songs yet! Thank you Drive Thru records for bring The Movielife to the masses of kids so they can finally see what alot of us have known for a while, that The Movielife if one of the best bands out there hands down!

Project Bottlecap - Days and Seconds - pbc
Holy midwest indie rock, sometimes I am wicked into getting shit like this, A very solid release from project bottle cap, these guys remind me alot of Yellow Card and a bit of Keepsake even sometimes Coheed and Cambria but even more indie. The songs are wonderfully put together if these guys got in with a real producer I could see Project Bottlecap up thier with any of the bigger indie bands out now like Further Seems Forever, Get Up kids etc, well done guys. Tracks to check out "Decisions" and "Pocket Of Pennies"

Sworn Enemy - As Real As It Gets - Stillborn/Elektra
Remember a little band out of Queens called Sworn Enemy? Well after one full length, one ep and countless tours SE has found a home at major label Elektra. As Real As It gets is by far the bands best work the songs and production are both top notch, Sal's voice is a bit higher this time around but for the most part not much has changed fast parts heavy mosh with mild cross over stuff. While thier is no ass ripping this time the band have finally come into their own and brought a great full length to the table. This is NYHC's new blood.

Where Fear and Weapons Meet - Control - Eulogy
After a few years of missing in action and some line up changes, WFAWM return with a new ep with (almost) the original lineup, you know what this is all about fast youth crew hard core in your face lyrics about friendships, the scene and all that cool stuff . All and all a very solid return for these guys.